Unlearning My Library Forum
2017 / Saturday 24 June / Forum / Utrecht University Uithof / Read-in at Zero Footprint Campus / Forum at Geneveplein, Utrecht
The Unlearning my Library Forum took place near the Utrecht University Library Uithof to engage with alternative approaches to archiving, libraries, cataloguing systems and knowledge production. The forum was looking to create a platform that brings people together to discuss and exchange on different (artistic) practices, interventions and inquiries around (in)formal libraries, archives and their systems of categorization.
The forum hosted conversations and discussions in the afternoon, ending in a talent night with storytelling, poetry and music.
language: Dutch and English
Program booklet can be downloaded here (pdf).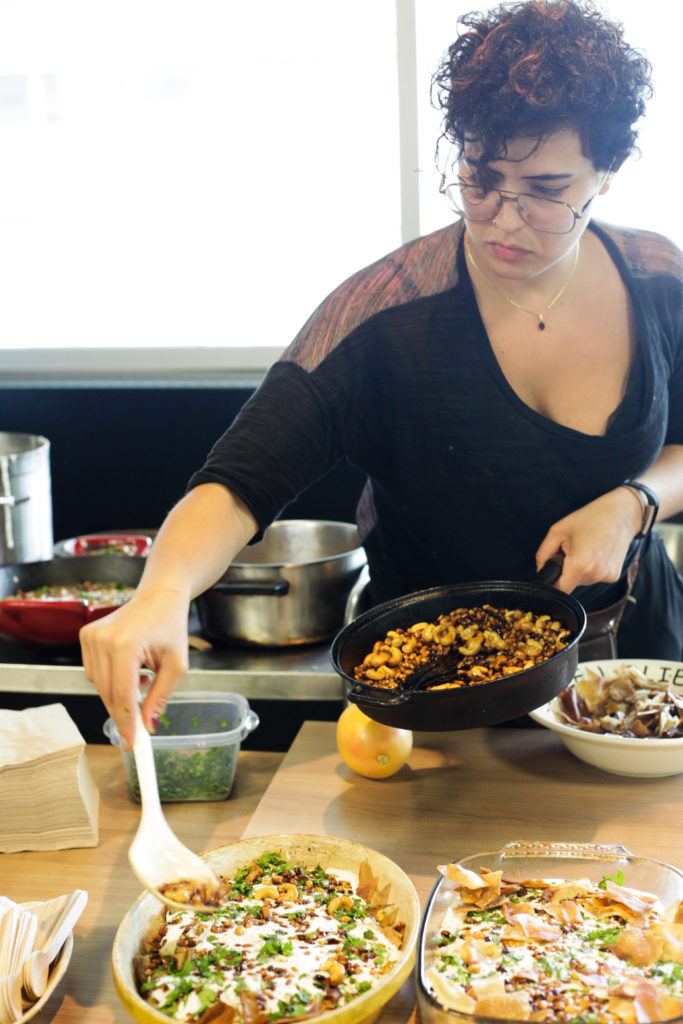 Food by Nisrine Chaer
12:45 – 13:30
Welcome and introductions
13:30 – 14:30
Conversation: Aphra's Book Club invites Nhung Dam
Hosted by Ayden Dijkstra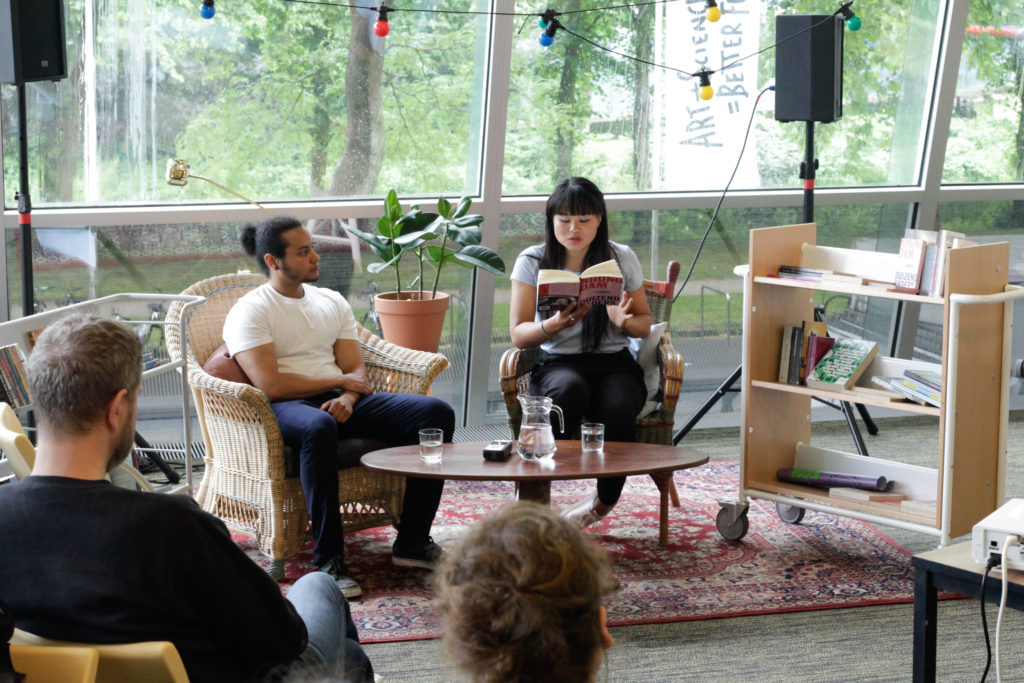 Nhung Dam reading from Duizend Vaders
15:00 – 16:30
Panel: #BlackArchivism, hoe maken wij geschiedenis?
hosted by Jessica de Abreu from the Black Archives
– With Simone Zeefuik, Levison Gijsbertha and Maurice San A Yong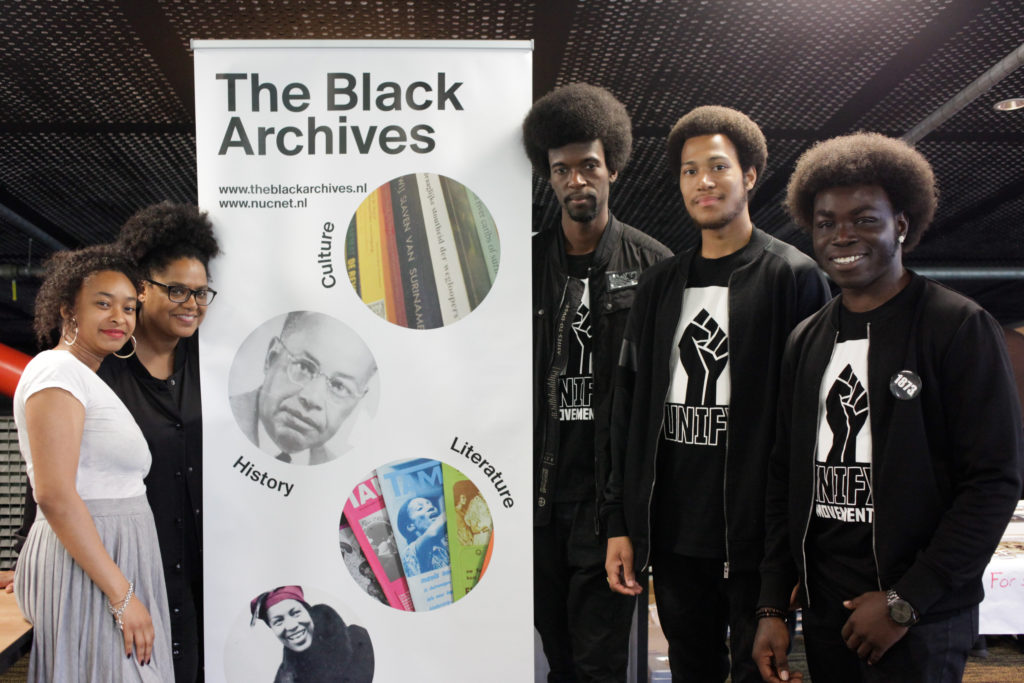 19:00 – 22:00
Why must everything be so boring?
Talent night curated by Sayonara Stutgard with music, poetry & storytelling
With Pravini, Tirsa With, Susa Amina, Yaël van der Wouden, Benedicta, Cissy, Leon Zervos, Quinsy Gaario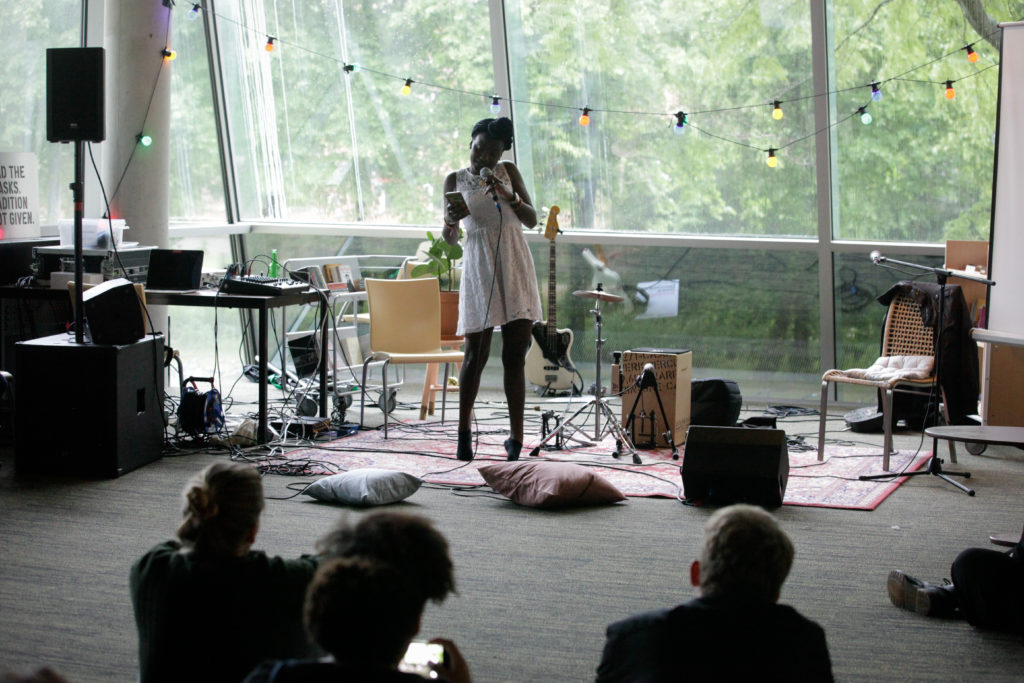 Tirsa With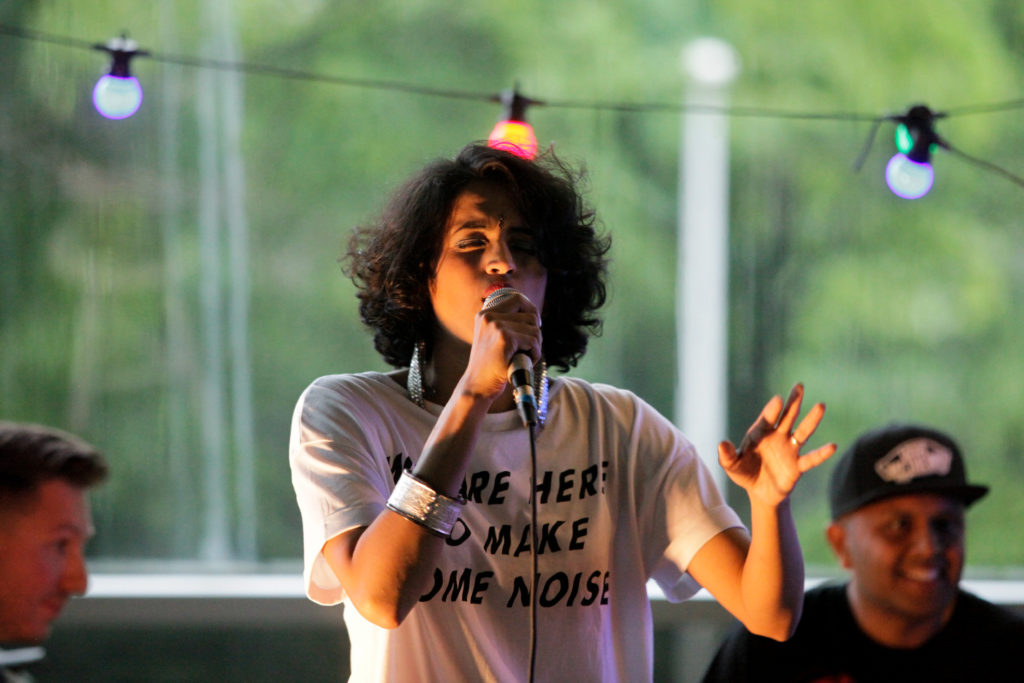 Pravini
—
All design by Anja Groten